Invisalign for Teens
3 million teen smiles and counting!
Today, there are many different teeth straightening options for children and teenagers, with traditional metal braces for teenagers being the best-known method. However Invisalign clear aligners are custom-made for your teenage teeth and are also a perfectt option. Straightening smiles – wire free With extra comfort, they fit in fantastically with any lifestyle, allowing teens to continue with sports and other hobbies.
As Invisalign-trained specialists we are here to help teens at every stage of their teeth straightening journey.When treated by a Specialist Orthodontist your teen can choose Invisalign as an option and be confident that the result will be just as perfect as with a trradiitionaal fixed brace. More comfort, a discreet option and less disruption to daily life can also be expected.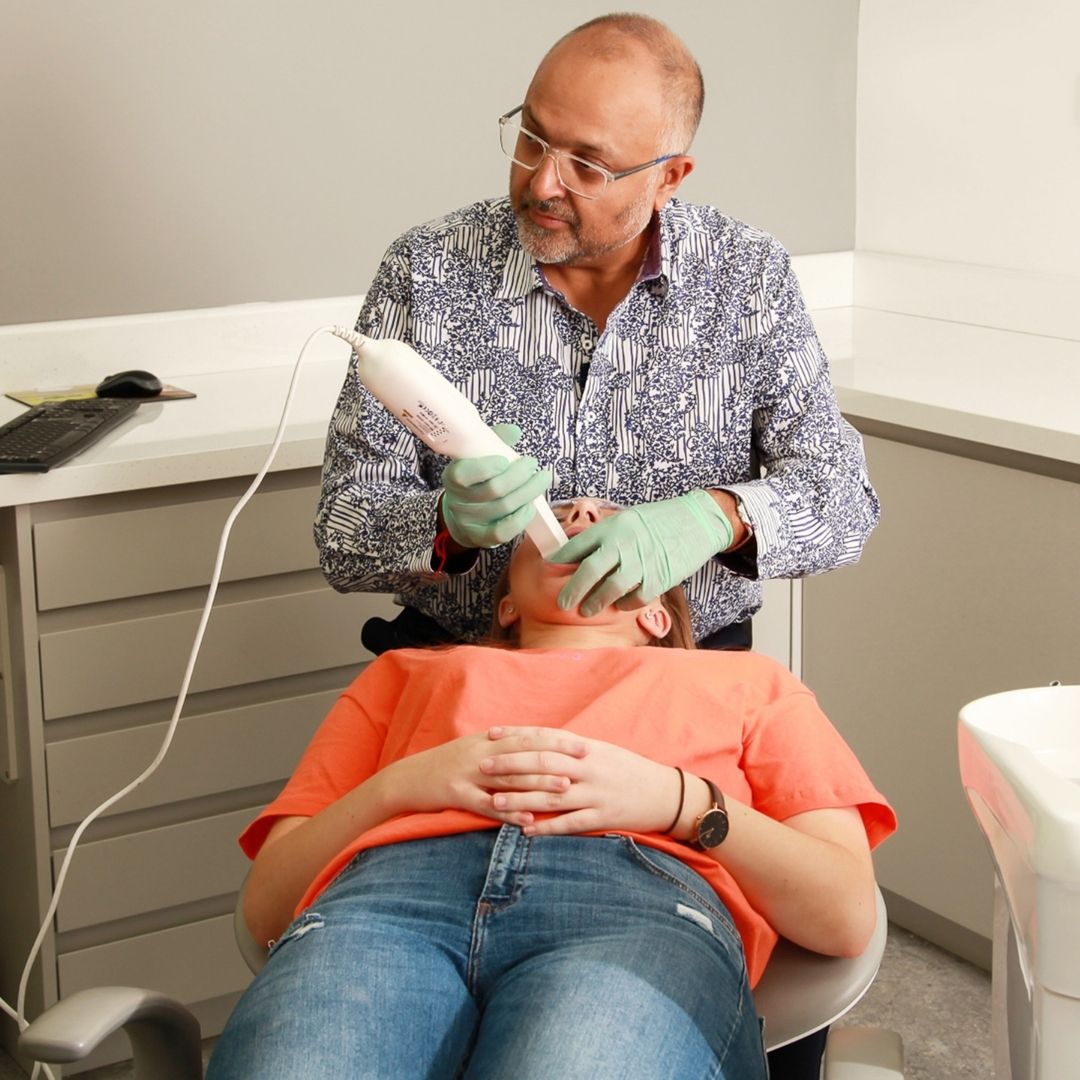 benefits of invisalign teen treatment
At Ennis and Limerick Braces we offer Invisalign Teen clear braces, a very popular solution for giving teenagers a new smile. Instead of brackets and wires, Invisalign® clear aligners are made of smooth, removable SmartTrack plastic material that's virtually invisible, allowing teenagers to smile with confidence, take their confident selfies, play sports, musical instruments and eat their favourite foods, when they like.
Less time at appointments
Great for parents too as approx 40% less orthodontic appointments are needed for Invisalign wearers, compared to traditional braces Shorter appointments are needed also!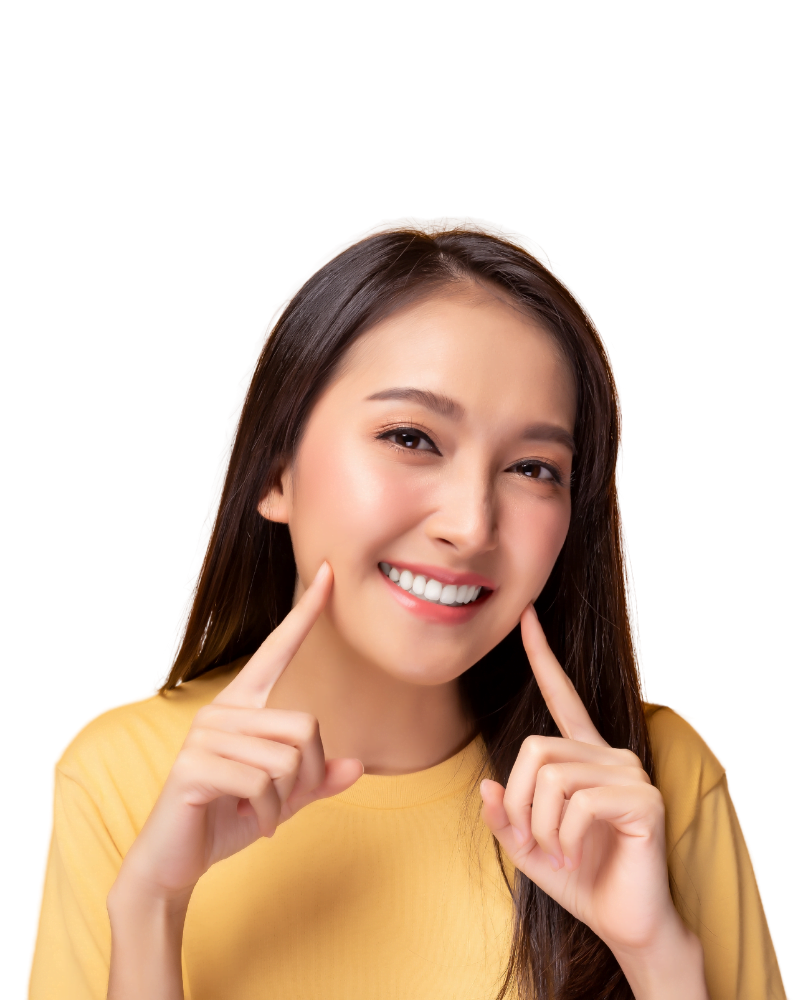 Better oral hygiene
Invisalign clear aligners can be removed for more effective tooth brushing and flossing. Meaning less disruption to daily routines for teens.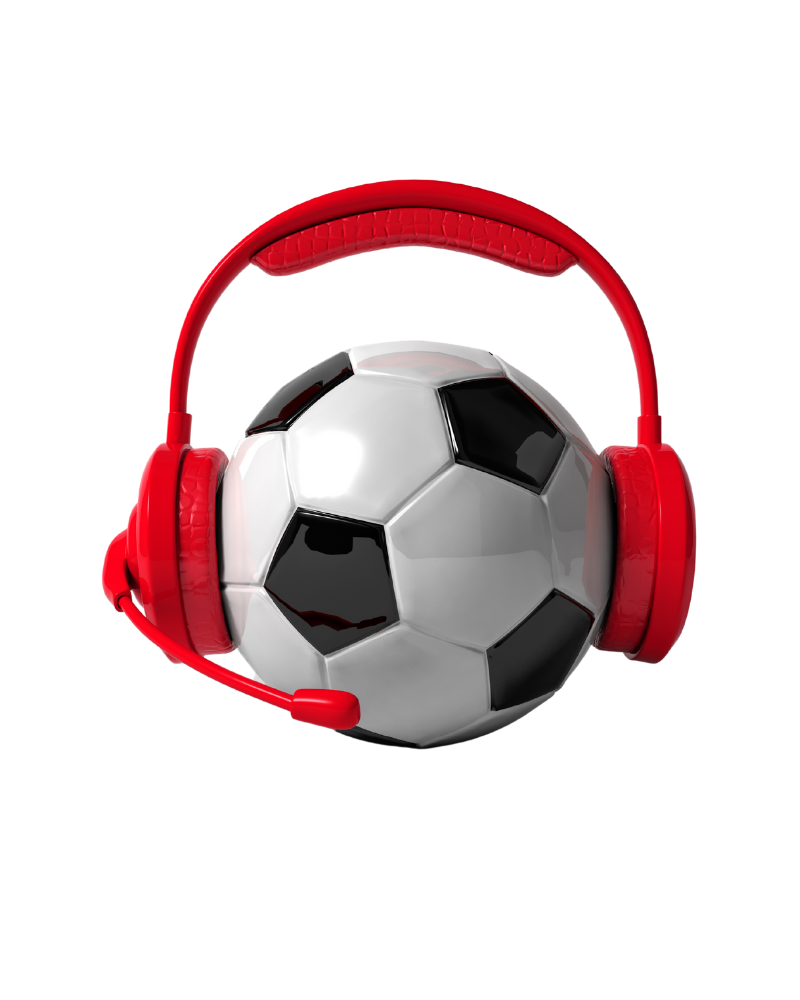 Teen life can thrive as normal
While wearing Invisalign Teen, Teenagers have the freedom to play contact sports or play musical instruments as normal, because aligners can be removed during the activity.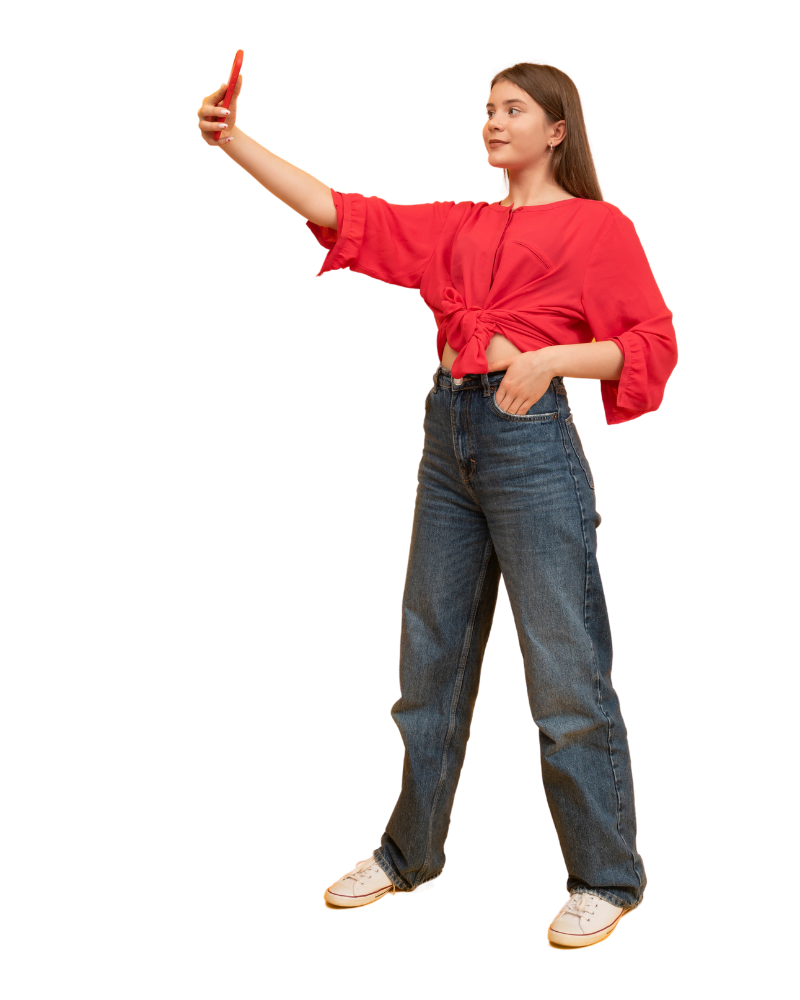 A unique fit for your teen
Discreet , comfortable and clear. Invisalign® makes aligners almost impossible to notice Custom designed for your teens smile , a new smile solution as unique as them!
Once you have decided that Invisalign teen is the right treatment for you, we will take pictures & a scan of your teeth, digitize them using our high-end ITERO technology, and will precisely plan your treatment, thanks to our scanner technology we can show you a glimpse of the outcome!
Based on your treatment plan, custom-made clear aligners will be made for you – the number of aligners varies depending on your needs and time of treatment. You will wear your aligners for about 20 to 22 hours every day, except to eat, brush and floss. It's ok to take them out for a special event once in a while too.
Approximately every two weeks – on our guidance, you will swap your old aligners for new ones at home, so they can gently and continuously move your teeth into the final prescribed position – providing you with the smile you've always wanted. In between you will visit us at the clinic every 6 to 8 weeks.
FAQS
Some frequently asked questions about Invisalign and Invisalign teen. Our team are always available to answer your questions also.
Are the aligners really invisible?
They are made from clear plastic, so they are virtually invisible. Even when very close, most people will not notice you are straightening your teeth – unless you choose to tell them?
How much does Invisalign treatment cost and what are the payment options?
How much does Invisalign treatment cost?
In most cases, the cost of Invisalign treatment is similar to the cost of braces. Your doctor will determine the cost of your treatment based on how complex your case is and how many aligners you need.
There are several options to make Invisalign treatment more affordable for you, from using insurance and tax-free dollars to a monthly payment plan. Learn more.
Is Invisalign treatment more expensive than braces?
Invisalign treatment typically costs about the same as braces.
Will my insurance cover Invisalign treatment?
Many dental insurance plans cover Invisalign treatment the same way they cover braces. Your insurance may pay for a certain percentage of your Invisalign treatment, or it may pay for a certain dollar amount.
What payment options are available for Invisalign treatment?
Many doctors offer flexible and affordable monthly payment plans, which allow you to make small payments through the course of your Invisalign treatment rather than all at once.
Doctors may also offer financing through LendingPoint. LendingPoint is a third-party patient financing program that makes it easier for you to get the treatment or procedures you want and need.
Additionally, you can use your FSA or HSA to pay for Invisalign treatment using tax-free dollars. For more information about payment options available with Invisalign treatment, click here.
Who is Invisalign treatment for?
Is Invisalign treatment right for me?
Yes! Invisalign treatment can be a great solution for both adults and teens looking for a virtually invisible method to improve their smile. Our innovations and technological advancements make it possible to fix nearly all common teeth-straightening and bite issues, from simple to complex — all without interrupting your busy life. And, thanks to a discreet blue dot on the outside of teen aligners, parents can be sure their child is wearing their clear aligners enough.
What's the difference between Regular and Teen Invisalign®?
Invisalign® and Invisalign Teen® essentially do the same thing, however, because teens (and their mouths) are constantly growing, features have been added to accommodate this. The Blue dot indicator was added to signify the need to change to the next aligner. When the blue dot turns clear (typically after two weeks), it's time to change. They're specially designed to allow for the fact that a teens permanent teeth are still growing. Six replacement aligners are also included to minimise the worry of loss or breakages.
What is the treatment process?
What is the treatment process?
Invisalign Treatment starts with a consultation with an Invisalign-trained doctor. Your doctor will evaluate your smile and then map out a precise, customised digital treatment plan that showcases the step-by-step transformation of your smile. Once you approve your plan, your unique aligners will be created. You will wear each set of aligners for 20 to 22 hours a day, changing to a new set of aligners every 1 to 2 weeks, as directed by your doctor. Each set of aligners will gently and gradually shift your teeth into place, according to your treatment plan, until you reach your beautiful new smile.
How long does Invisalign treatment take?
Depending on the complexity of your case, you could complete your treatment in as little as 6 months. But you'll start seeing results in a matter of weeks.
What are Invisalign clear aligners made of and what do they look like?
Invisalign clear aligners are made of flexible plastic — specifically, a patented thermoplastic material called 
SmartTrack
 created exclusively for Invisalign Treatment.
How long does the Invisalign® treatment take?
The total duration of Invisalign® aligners is dependent on each individual and the complexity of the treatment. Generally the time frame is comparable to that of traditional braces and can last between nine and 18 months. During your consultation, your Invisalign® clinician can provide you with more detailed information.
What is Invisalign® treatment?
What is Invisalign treatment?
Invisalign Treatment is the process of wearing a series of clear, removable aligners that gradually straighten your teeth. No brackets and wires, and none of the restrictions that come with metal braces.

What are Invisalign clear aligners made of and what do they look like?
Invisalign clear aligners are made of flexible plastic — specifically, a patented thermoplastic material called 
SmartTrack
 created exclusively for Invisalign Treatment.

How will Invisalign treatment straighten my teeth?
Your Invisalign Doctor will create a unique, digital treatment plan that maps out the exact movements of your teeth. Your Invisalign clear aligners are then designed to apply the right amount of force to the right place at the right time based on your plan. Your Invisalign Doctor will be with you every step of the way to monitor your progress and ensure your aligners fit correctly.

What are the primary benefits of Invisalign treatment?
Invisalign clear aligners are virtually invisible — people may not even notice you're wearing them. You can remove them to eat and drink, to brush and floss, or for special occasions. There are no metal brackets or wires that could irritate your mouth or break.
Unlike other brands, Invisalign clear aligners are made from patented SmartTrack material, which is more comfortable and provides a better fit.1 Invisalign aligners are also trimmed based on your gum line for comfort and appearance. As the most advanced clear aligner system in the world, we have successfully improved over 12 million smiles, including 3 million teen smiles.2
 
Am I guaranteed to have straight teeth with Invisalign treatment?
Every smile is unique, which is why your Invisalign treatment starts with a consultation. During your consultation, your Invisalign Doctor will help you determine what Invisalign treatment could do for your smile. We cannot guarantee a particular treatment outcome, but encourage you to share your treatment goals with your Invisalign Doctor at your consultation.
What conditions can Invisalign Teen® treat?
This is a great choice for treating a wide range of orthodontic problems that tend to affect children, including:
Underbite
Crossbite
Overbite
Spaced teeth
Crowded teeth
Why should I feel confident about Invisalign treatment?
How many people have used Invisalign clear aligners?
Over 12 million people2, including more than 3 million teens, have used Invisalign clear aligners to transform their smiles.
How is Invisalign treatment different than other teeth straightening options?
Invisalign clear aligners are made from patented SmartTrack material which moves teeth comfortably and predictably.3
Do Invisalign clear aligners contain Bisphenol A (BPA)?
All Invisalign aligner and retainer materials are made of medical-grade, high molecular weight, thermoplastic polymers. These materials were selected for use in aligners and retainers based on their properties and safety classification, and have a long history of FDA approvals for long term use inside the human body. Tests conducted to determine the biocompatibility of these materials show they are biocompatible and pass all applicable regulatory requirements and thresholds for human wear in the mouth.
Based on our current knowledge and testing of the raw materials and processes used in the manufacture of aligners and retainers, we are not aware of any latex, parabens, phthalates, glutaraldehyde, epoxy or Bisphenol A (BPA) present in our aligners or retainers. Of course, as with any medical device, you should consult with your health professional about your aligner or retainer treatment and any applicable risks of use.
How old is the company behind Invisalign clear aligners?
Align Technology, Inc., the company that makes Invisalign clear aligners, was founded in 1997.
Has the FDA approved Invisalign treatment?
Yes, Invisalign aligners are classified as Class II medical devices by the U.S. Food and Drug Administration (FDA). Align Technology, Inc. received the necessary 510(k) clearance from the FDA to sell and market Invisalign treatment in 1998.
What happens when I'm done with my Invisalign treatment?
Will I need to wear a retainer after treatment to prevent my teeth from moving again?
Most doctors recommend that anyone who has completed orthodontic treatment, whether with braces or Invisalign treatment, use a retainer to prevent teeth from gradually shifting back toward their initial position. Every case is different, so ask your doctor if you need retainers.
What type of retainer should I use?
While there are many different types of retainers, we recommend Vivera® retainers. Vivera retainers are virtually invisible and made from a proprietary material 30% stronger than other leading clear retainer materials, which helps you keep your new smile.
Your Vivera retainers will be custom-made from an impression or scan of your teeth using the same state-of-the-art technology used for Invisalign clear aligners.
How much do Vivera retainers cost?
Contact your doctor for more information on Vivera retainers, as pricing can be based on your individual needs. All Vivera retainer orders will include an extra set, in case you lose one.
How do I order Vivera retainers?
You can order Vivera retainers through your doctor.
How long will I have to wear my Vivera retainers?
Your doctor will give you specific instructions on how often you need to wear your retainers. Typically, you wear your first set full time, then based on your doctor's recommendation you may gradually reduce how much you wear them until you only wear them at night.
Lose your Vivera retainer? No problem.
If you lose or break your last set of Vivera retainers, or simply run out, just get in touch with your doctor. Your doctor can work with you on purchasing a new set of Vivera retainers, so you can keep showing off that smile!
Is Invisalign treatment painful?
Invisalign treatment moves your teeth by applying gentle, constant force, but some people do feel temporary discomfort for the first few days of wearing a new set of aligners. Typically, people describe it as feeling "pressure" and it's normal — it's a sign your Invisalign clear aligners are working and transforming your smile.
Please see your doctor if you have any concerns or experience continued discomfort.
Are there any restrictions on what I can eat while in treatment?
None! Invisalign clear aligners are removable, so there are no food restrictions at all (hello popcorn!). With traditional wires and brackets, there's a long list of foods you, unfortunately, can't enjoy because they can damage or get stuck in your braces.
I am currently wearing braces. Can I make the switch to Invisalign treatment?
Possibly! Doctors are treating a significant number of patients with a combination of braces and Invisalign clear aligners — consult your doctor to determine the best treatment approach for your smile.
Since having my braces removed, my teeth have shifted. Can Invisalign treatment fix this?
Yes, Invisalign clear aligners can treat nearly all common teeth-straightening issues, from simple to complex. Many people who formerly had braces choose Invisalign treatment as the discrete solution to improve their smile when they find that their teeth have shifted back.
I have bridgework on several teeth. Will Invisalign clear aligners still work?
Invisalign clear aligners are designed to move each tooth individually. Because bridgework connects two or more teeth, clear aligners may not be effective.
Can I take my aligners off whenever I need to?
Yes, you can remove your Invisalign aligners for eating, drinking, brushing, and flossing. You can take them off for special occasions, like a wedding, job interview, or for playing your favorite sport or instrument. Just remember to wear them 20 to 22 hours a day to get the best results.
How do I take care of my aligners?
What's the best way to clean my aligners?
The best way to clean your aligners is by brushing and rinsing them in lukewarm water and using the Invisalign Cleaning Crystals or special cleaning tablets. It's important that you brush your teeth after each meal before re-inserting your aligners to maintain good oral hygiene.
If I have food residue (like blueberries or pasta sauce) in my mouth when I put my aligners back in, can they become stained?
Yes. That's why it's important to brush after every meal, before placing your Invisalign aligners back in your mouth.

What if I lose or break an aligner. What should I do?
If you lose or break an Invisalign aligner, immediately let your Invisalign Doctor know. Your Invisalign Doctor will work with you to ensure you stay on-track with your treatment plan, which may involve wearing a previous set of aligners, your next set of aligners, or ordering replacements aligners.

Can I order replacement aligners from the Invisalign brand directly?
All aligners and retainers must be ordered through your Invisalign Doctor, as they are considered a prescription item. Please contact your Invisalign Doctor directly if you need to order a replacement.
Can anyone tell that I'm wearing the aligners?
Invisalign aligners are virtually invisible. Others may not even notice you're wearing them, making Invisalign treatment a seamless fit with your lifestyle.
Sometimes when I remove my aligners, my teeth feel loose. Is that common?
Yes. As your Invisalign aligners gradually shift your teeth into their proper position, your gums are re-forming around each tooth as it moves. Be sure to talk to your doctor about any concerns.
Will Invisalign treatment still work if I only wear my aligners while I sleep?
You need to wear your Invisalign aligners 20 to 22 hours a day to get the results you want.
Will wearing Invisalign clear aligners affect my speech?
It may take a couple of days for your tongue to get used to having your Invisalign aligners in your mouth, and you may have a slight lisp. But this should disappear quickly.
Will smoking stain my aligners?
We discourage smoking while wearing Invisalign aligners because it can stain them.
Can I chew gum while wearing aligners?
No, gum will stick to your Invisalign aligners. We recommend removing your aligners for all meals and snacks, including gum.
Can the aligners slip off while I'm asleep?
It is very unlikely that your aligners would ever fall out, no matter what you are doing: sleeping, talking, laughing, etc. Invisalign clear aligners are designed to fit snugly around your teeth, so this should not be a cause for concern.
I went on a trip and forgot to take my aligners with me. Will my aligners still fit?
The answer depends on how long you've gone without wearing your Invisalign aligners. If it's only been a short time, your aligners should still fit, but they might feel uncomfortable. If it's been a longer time, talk to your doctor about your unique situation.