Ennis and Limerick Braces — Our Blog
Benefits of Invisalign over a fixed brace
Some patients still prefer fixed Orthodontic Treatment for other reasons, so we will always discuss all options with you during an Orthodontic Consultation.
Fixed metal braces can be less flexible, sometimes more difficult to clean and may make your teen initially feel a little self-conscious. It's hard enough being a teenager these days, so why not choose Invisalign over fixed braces and take the stress out of teenage teeth?
Here are three of the main benefits:
1. Probably the number one benefit of Invisalign is that, unlike fixed braces, the aligners are barely noticeable, meaning your teen will feel more confident wearing them
2. They are easy to put in and take out. That means teens can eat what they like, when they like and keep up good oral hygiene
3. Fixed braces are made from hard, uncomfortable materials and can be painful to wear. Invisalign is made with unique SmartTrack material that feels comfortable and fits snugly over the teeth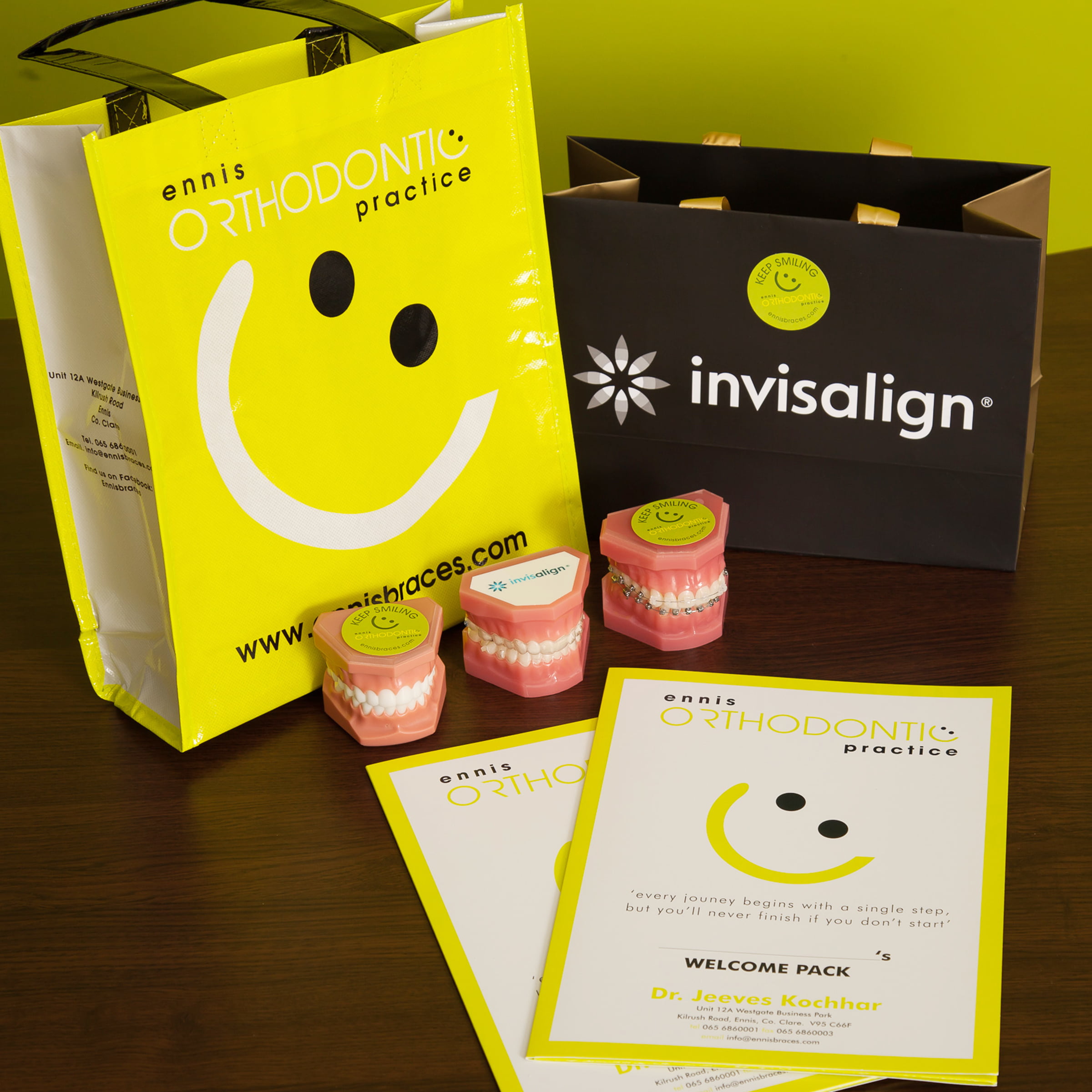 Invisalign is an orthodontic treatment that uses removable clear aligners to straighten the teeth using cutting edge technology. At Ennis and Limerick Orthodontic Practices we offer an 17 years of trusted outcomes here at the clinic, and a fully digital experience for orthodontic treatment, meaning your child is in safe hands with a trusted specialist.
Firstly, our highly skilled orthodontist will create a 3D image of your teen's teeth using our advanced iTero scanner, a dental digital scanner from the makers of Invisalign clear aligners. The scan produces a highly detailed 3D digital scan of the teeth and bite, capturing every possible angle.
Technologically advanced computer simulation lets teens see how their teeth will look at the end of the Invisalign treatment, giving them peace of mind. Once everyone is happy, a set of personalised aligners will be ordered. After the first fit, it's time for the science to work its magic.
Invisalign works by using a series of clear plastic aligners to straighten the teeth. Teeth are pushed towards or pulled away from the gums, depending on what's required to straighten them. The process takes around 12 months from start to finish but this can vary.
As the aligners sit against the teeth it triggers the cells into action and moves teeth into the correct position over the course of the treatment. Once treatment is finished, patients must continue to wear a retainer while the bone hardens around the teeth. Using Invisalign is an excellent choice for teens who want comfort, minimal fuss and great results.
At Ennis and Limerick Orthodontic Practice we are happy to discuss all concerns and details with you to help you make your new smile decisions.